EICA Annual Membership Subscription Pricing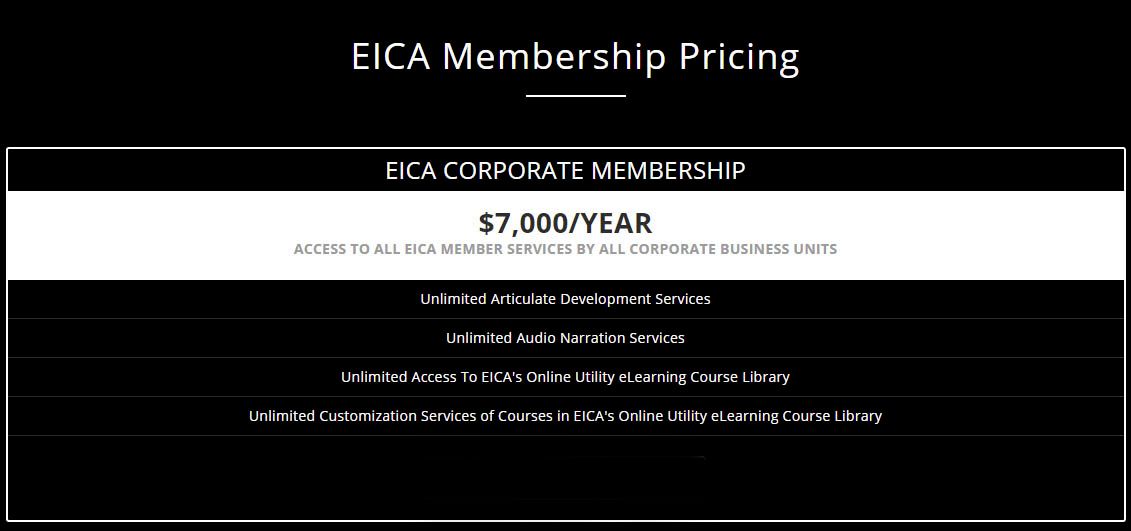 Free Trial Membership

In order to help your utility's online training department evaluate EICA services, EICA will provide your utility company with:

1 free custom developed online training course with a finished run time of 15 minutes of less.




OR

20 minutes of finished professional audio narration. 
To take advantage of this free offer, simply email EICA and let us know that you would like to take us up on our promotional offer.
*This free trial EICA membership does not include access to EICA's online training course library.